Friends of Stokes Brown Public Library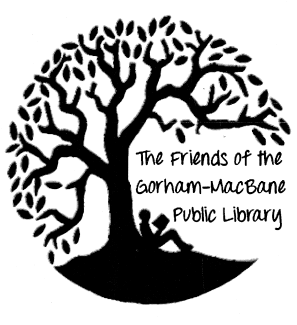 A 'Friend' is someone who can help with an annual membership fee and perhaps be able to give some time to the Library in volunteer hours. Meetings occur six times a year and we have events/activities throughout the year.
Volunteers can help shelve books, prepare materials for children's groups, or help with special events. There are many opportunities for you to help in your Library. It's a good way to meet people and make new friends!
The purpose of this organization is:
To maintain an association of persons who are interested in literature, music, art, science, education, and culture.

To promote the operation, maintenance, growth, and development of the Library.

To promote an informed interest in the Library, its services, facility's needs, and to stimulate the use of the Library resources and services.

To encourage, receive, and administer gifts, endowments, and bequests for the promotion of the objectives of Gorham-MacBane Public Library.

To support and cooperate with the Library in developing Library services and facilities for the community.

To support the freedom to read as expressed in the American Library Association Bill of Rights.
If you would like to join the Friends of Stokes Brown Public Library, click on the link below:

You can also connect with the Friends of Stokes Brown Public Library on Facebook: