by Nihad Sirees ; translated from the Arabic by Max Weiss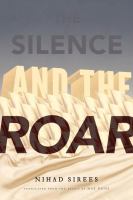 Kirkus
Copyright © Kirkus Reviews, used with permission.

In this short, satiric fable, a formerly famous writer silenced by an authoritarian regime finds himself in a predicament where Kafka meets Catch-22. In self-imposed exile from his native Syria (where this book has been banned), the author never names his homeland in the novel, originally published in 2004 and subsequently translated for European publication but only now receiving its first English translation. It details one tumultuous day in the life of Fathi Chin, once a well-known writer who has resisted the demand that the entirety of the culture be devoted to celebration of the ruler known only as the Leader. On this very day, there is a parade to pay 20th-anniversary tribute to the regime, and those who don't participate must at least watch on television. Once "a well-known personality," the writer has done his best to disappear from public life and stay below the government's radar, not resisting, just abstaining. But the parade draws him outdoors, where he sees uniformed thugs beating a young man for no apparent reason. "I had spent twenty years trying not to get involved in affairs involving the Comrades, purposefully avoiding them, but the sight of that young man's beseeching eyes pressed me to do something." His intervention results in the confiscation of his ID card, which he is told he will need to go to the government to retrieve. His problem is that "in order to get inside the Party building you have to show your ID card. Several times I told the Comrades at the door that I had come there in order to reclaim my ID card." Has he become enmeshed in the madness by coincidence or conspiracy? As the day progresses, a visit with his mother and a distracted sexual interlude with his girlfriend add comic intrigue to his dilemma. Since language is important to both the writer and his culture, it's hard to tell from the translation whether what is rendered as slangy clich is meant to be, as the protagonist's reflections don't seem particularly well-written.]] Copyright Kirkus Reviews, used with permission.