Genealogy/Local History
Genealogy/Local History Quick Links
---
About the Lawrence Genealogy and Local History Room: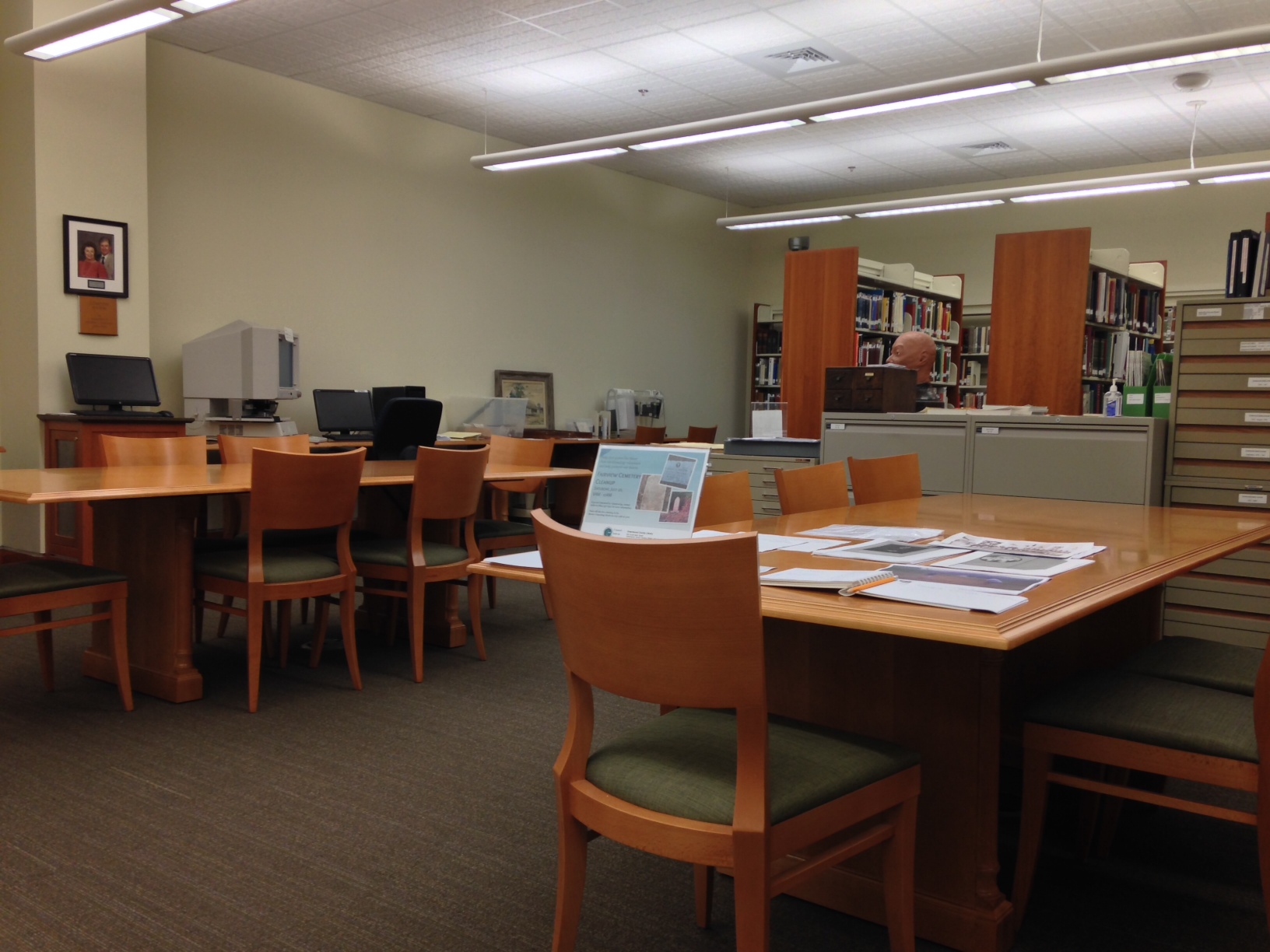 The Lawrence Genealogy and Local History Room was given to the Greenwood County Library in honor of Doughty and Jack Lawrence and Becky and Ben Lawrence. Although the primary focus is on Greenwood and other South Carolina counties, the collection also holds books, microfilm, and journals on other states. The Lawrence Room is staffed by volunteers.
The Lawrence Room is staffed mainly by volunteers, so we are always on the lookout for new volunteers. If you have a basic knowledge of genealogy and an interest in helping others, please join our genealogy volunteers. Training, support, and workshops are provided and schedules are flexible.
If you are interested in volunteering in the Genealogy Room, please call Dana Ellis, Volunteer Coordinator, at (864) 941-4654. The GCL Volunteer Application is available on the Volunteer Program page.
---
Please call for hours before you come to be sure that the room is open to the public. The Lawrence Genealogy Room hours are limited to when we have a volunteer to staff the room. If you do come when the room is closed the Reference Librarians will be happy to pull materials from the Lawrence Room for you to use in a study room.
For hours, please call 864-941-4655
---
Genealogy Database are for IN-LIBRARY USE ONLY.
Provides access to a unique, growing collection of research materials for tracing family history and local history.
Complements the research materials found at HeritageQuest Online. Use Ancestry Library Edition to check immigration lists, vital records, family histories, the census, etc.
---
Many of the Genealogy volunteers have become active in the Adopt-A-Cemetery project. The objective of this project is to locate and assess abandoned cemeteries in Greenwood County, SC. and create a plan to reclaim and document the history of each cemetery and those buried therein. Where possible information about historic sites, schools, churches, other sites and events will also be preserved and made available at the library. Currently, Fairview Cemetery, Save All Cemetery, and Old Tabernacle Cemetery are in the process of being reclaimed and documented.
If you would like to volunteer to help restore these cemeteries, contact Robin Foster at (864) 337-7931.
---
Obituary and death notice index for the Greenwood Index-Journal newspaper, abstracted from the Greenwood County Library's microfilm holdings by the GCL Reference Department staff and volunteers.
---
Local History and Genealogy Websites: